article found on:http://internetsobor.org
Of our sister church to our ROCA:
Held Holy Synod of the Bishops of the GOC, in Piraeus, Greece
Author: Vera nun incl.
September 19, 2014
. Posted in
CPI Greece
(Views: 19)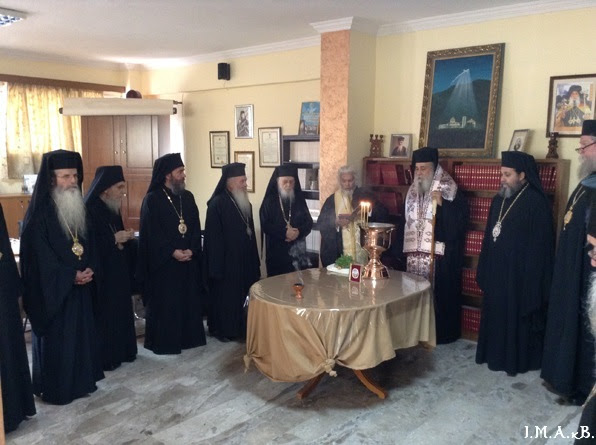 Thursday, September 18, 2014
There was a Holy Synod meeting of the GOC, in Piraeus, Greece, under the chairmanship of Archbishop Kallinikos, who in welcoming all members of the Synod, stressed the importance of not stopping the fight in favor of the union of all healthy "fragments" of Orthodoxy and to care for piety and peace in the Church.
At the Synod meeting there, were also considered various internal matters of church life.