Humanly smoothed-out machine English
My personal testimony: Twice, when with prayer, I applied some of the very fragrant holy myrrh, from this icon, I received much long term relief from my bodily ailments.
THANK YOU to Our Lord, and to The Mother of God, and to St. Nicholas!
Rd. Daniel Everiss in Oregon
O HOLY Father NICHOLAS, pray to God for us!
("To the saints belong all the praise!")-
ROCA: Report of the visit in Argentina of the Myrrh-streaming icon of St. Nicholas (PHOTOS)
Author: Metropolitan Agafangel incl.
December 26, 2014
. Published in
the ROCA
(Views: 7)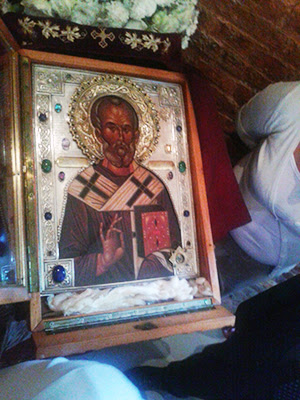 This year, after 15 years, from 18 to 21 December (NS), in Argentina again has visited the myrrh-streaming icon of St. Nicholas, Archbishop of Myra, the Miracle worker.

This icon which was acquired by accident on the Holy Mt. Athos, was a printed copy of a painted icon [nakleevyemyh] on a board, which prints were rejected for sale,[ as being imperfect and thus rejects], and the monks gave this one away... as a gift.
This icon after its acquisition, being in a small temple in the United States, began in 1996, to exude holy myrrh. This holy myrrh, it exudes to this day.
Through the efforts of our priests and all the children of our Church in Argentina, the icon was able to come to us accompanied by its guardian, Archpriest Elias Warnke, and his Matushka, Susanna. It can be said that this event has reinforced the faith and the spirit of Orthodoxy in the Argentine flock of our Church.
The arrival of this miraculous icon, happened in the temple of The Holy Venerable Sergius Radonezhskago, which is located in a suburb of Buenos Aires- (Vijay Bazhester).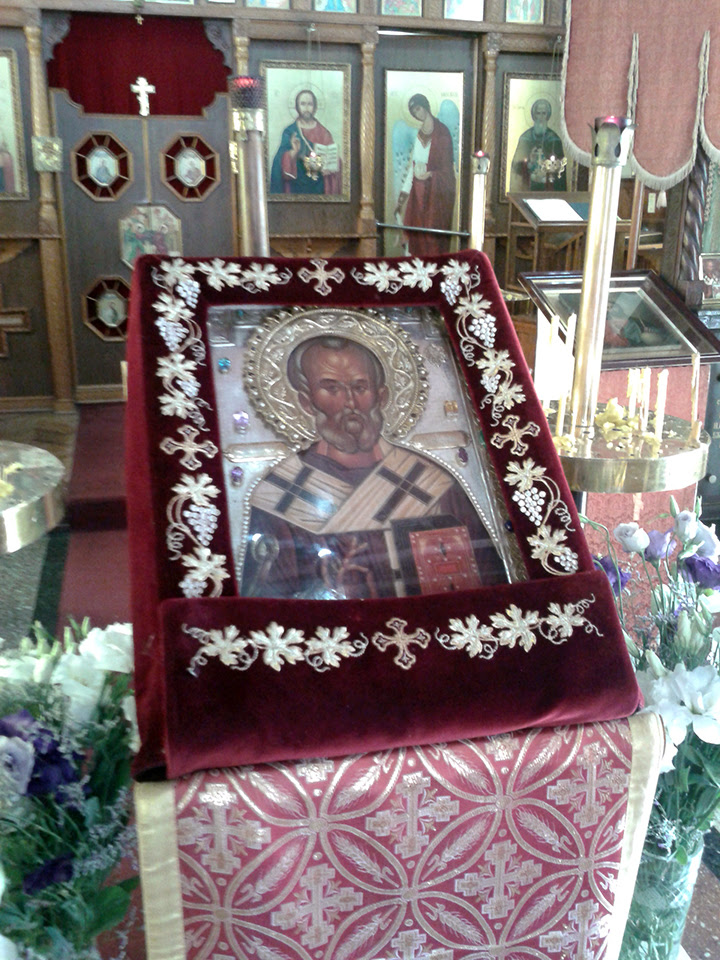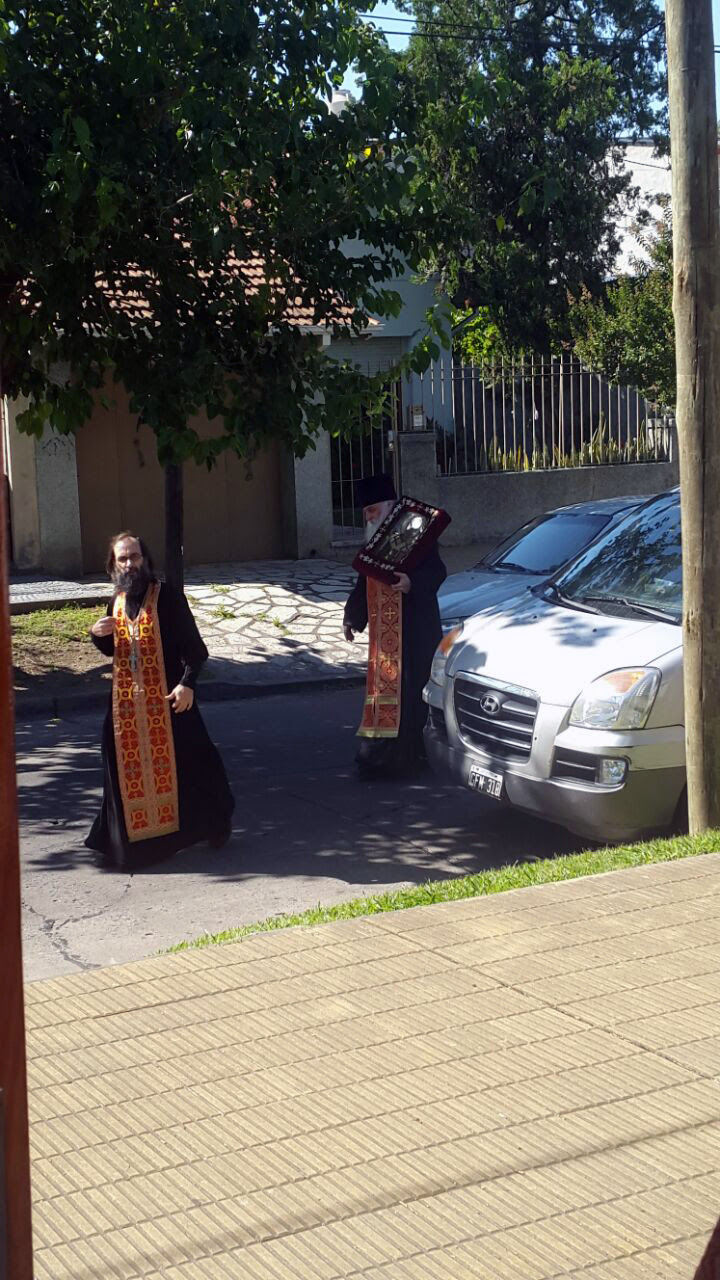 Liturgy was held in celebration of St. Nicholas the Wonderworker Archbishop of Myra in Lycia, in the church of St. Sergius of Radonezh.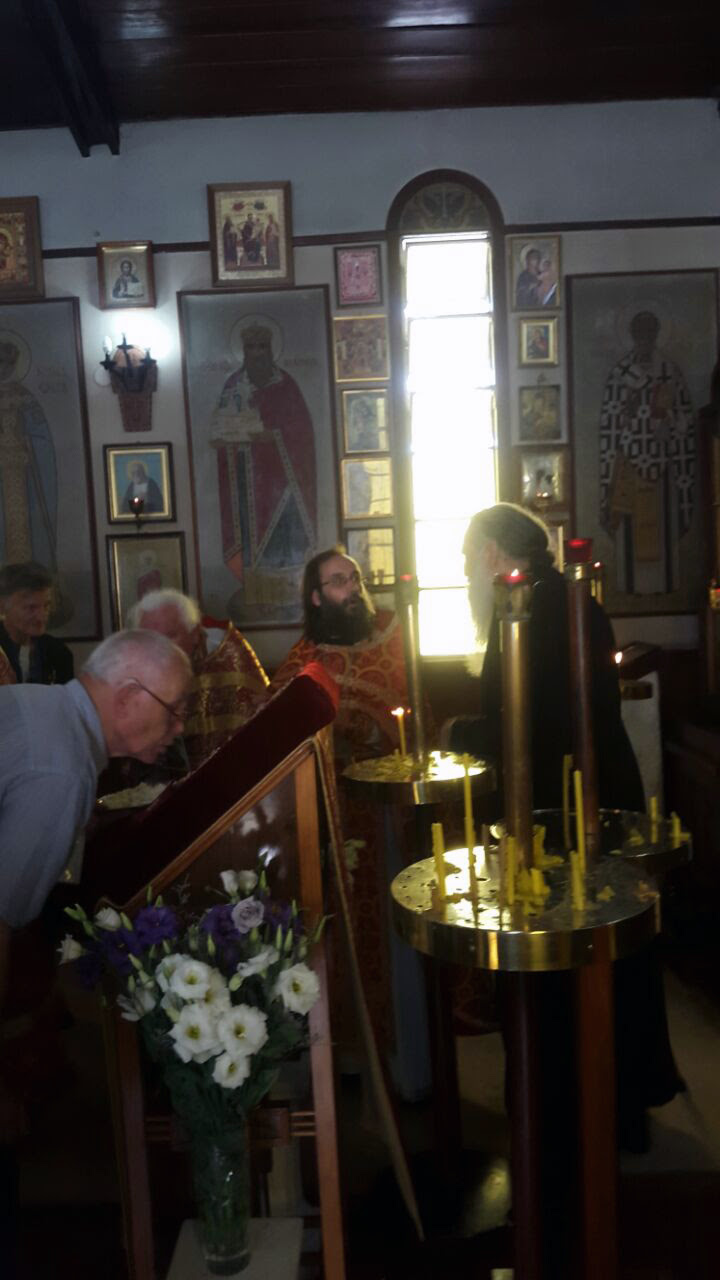 Myrrh-streaming icon open for veneration, with cotton for collecting the holy myrrh.
Arrival of the myrrh-streaming icon in the Church of The Holy Trinity.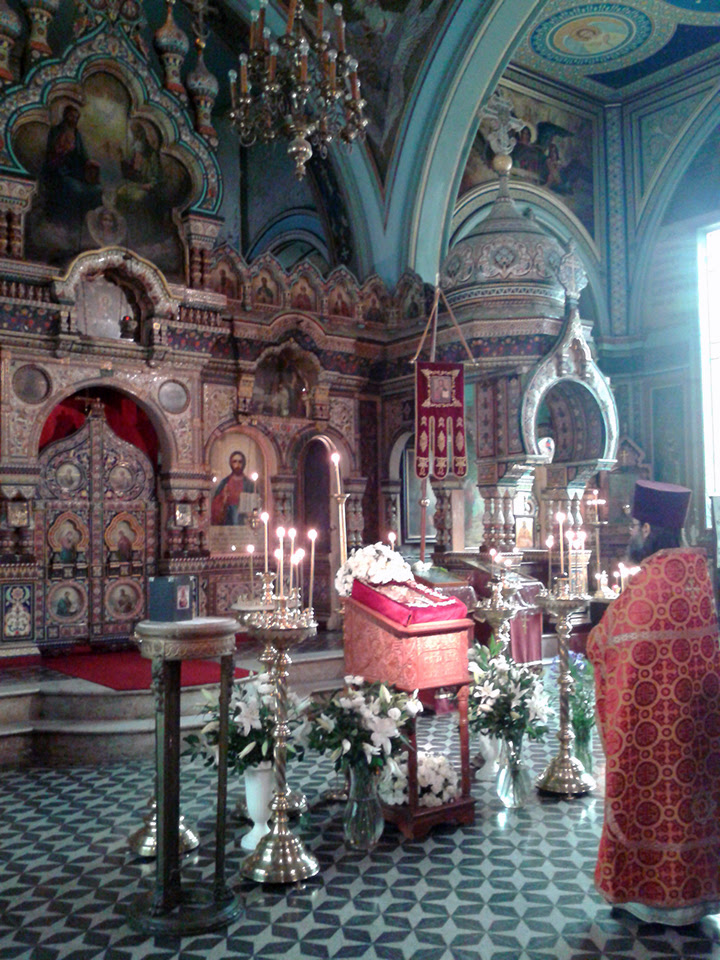 Veneration of the Holy Icon, by a great multitude of the people.
The number of communicants was so great, that it requirwed two chalices..
Immediately after the liturgy, was a short molieben prayer.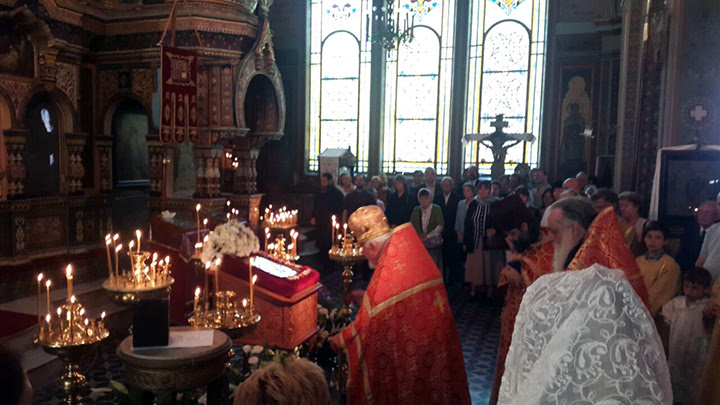 Father Elijah, in his sermon, talked a little bit about the icon and its acquisition (through an interpreter).
After the liturgy and prayers, all of those present were invited to the meal, which was an opportunity to ask Father Elijah questions relating to the origin of this icon, and to ex-plain why it exudes holy myrrh, and about other such miraculous icons..

Report prepared by Sergei Volkov and Anastasia