from a RocorMP parish website
http://christthesavior.net/?p=550
• parish is in same town, Wayne, West Virginia, as RocorMP Holy Cross monastery
• article is written by Matthew (Subdeacon Matthew Long), who has completed neo-Jordanville's Theology correspondence course
• article is part of a series on the transmission of the Royal Path through modern Church fathers, (from the Optina tradition, who were introduced to us by Fr. Seraphim Rose)
• CAUTION: this website is infiltrated with subtle KGB propaganda (ex: Coffee with Sr. Vassa) and other poisons. Royal Path series appears to be used both as bait and as cover-up.
*Found on the open internet: shared with me:
Modern Orthodox Saints and Holy Fathers & Mothers: Ivan Mikhailovich Andreyevsky
Henri-Luois Bergson, 1927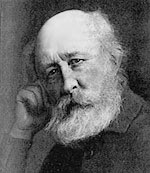 Sergei Alexeev Askoldov
Ivan and Elena in Jordanville
St. Seraphim digging the canal
around the Diveyevo Convent
With prayer rope in hand, Ivan walked around the canal, performing the St. Seraphim "rule." He recalls, "I intended to ask for many things, both material and spiritual, but when, at the end of the third circuit of the ditch, I had performed the entire rule and wanted to express my heartfelt desires, something miraculous took place, obviously through the great mercy of St. Seraphim. I was suddenly seized by a very special, spiritual, quiet, warm and fragrant joy; an undoubting conviction of my whole being of God's existence, and of an absolutely real, prayerful communion with Him. It became completely obvious and clear to me that a petition for anything earthly would be tantamount to the prayer: 'Lord, leave me and deprive me of Thy wondrous gift…'
Sarov Monastery, 1910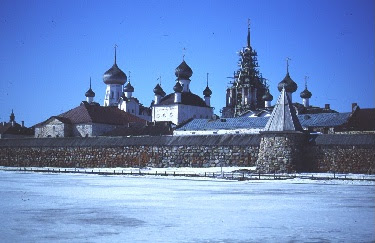 Solovki Monastery
New Martyr Alexander Jacobson (+1930)
commemorated on September 8
Of his work at Solovki, he writes, "In the year 1929, in the frightful concentration camp of Solovki, beginning with the end of winter there was a great increase of scurvy, and towards spring out of 18,000 prisoners of the fourth division of the camp (the division that occupied the island of Solovki itself), the number of those afflicted reached 5000. I, as an imprisoned physician, was offered, apart from my usual work, to take upon myself the supervision of one of the new scurvy barracks for 300 prisoners.
After serving his time Ivan was deprived of the right to work and had to find employment in various psychiatric clinics in small cities which lasted until the beginning of World War II. During this time he was also a member of the Catacomb Church whose members and hierarchy he had met while at Solovki. In 1944, after the War he moved to Germany where he made contact with the Russian Orthodox Church Abroad and regarded Metropolitan Anastassy as a friend and instructor.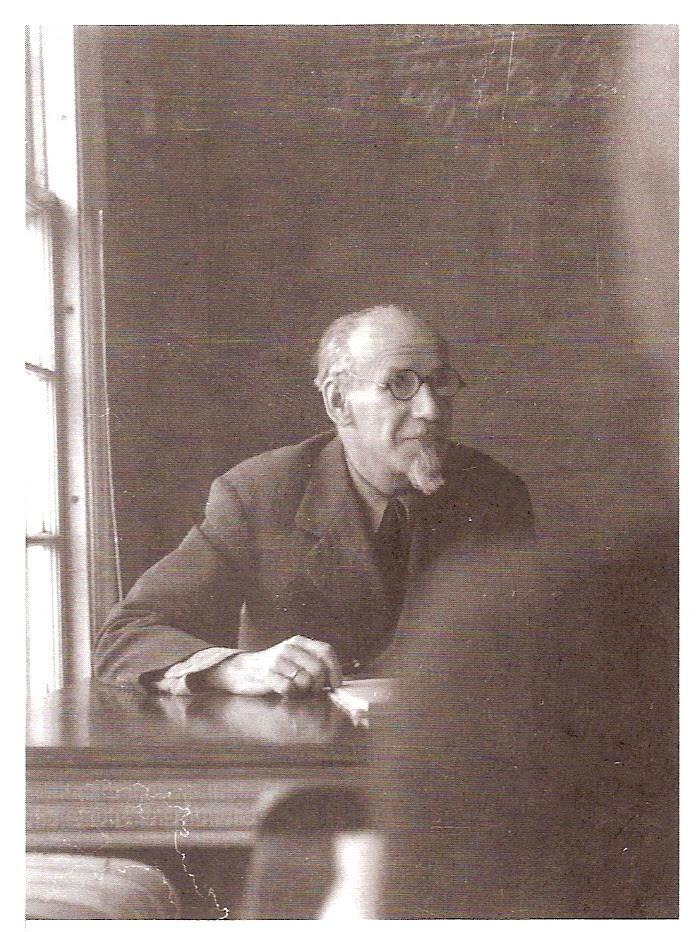 Ivan in the seminary classroom, 1950′s
The end of his life was to come from a cruel blow from the modern world. As he was riding in an elevator in New York City, he was attacked. The injuries he suffered during the attack proved fatal and he remained mostly unconscious for a month before reposing on December 30, 1976.